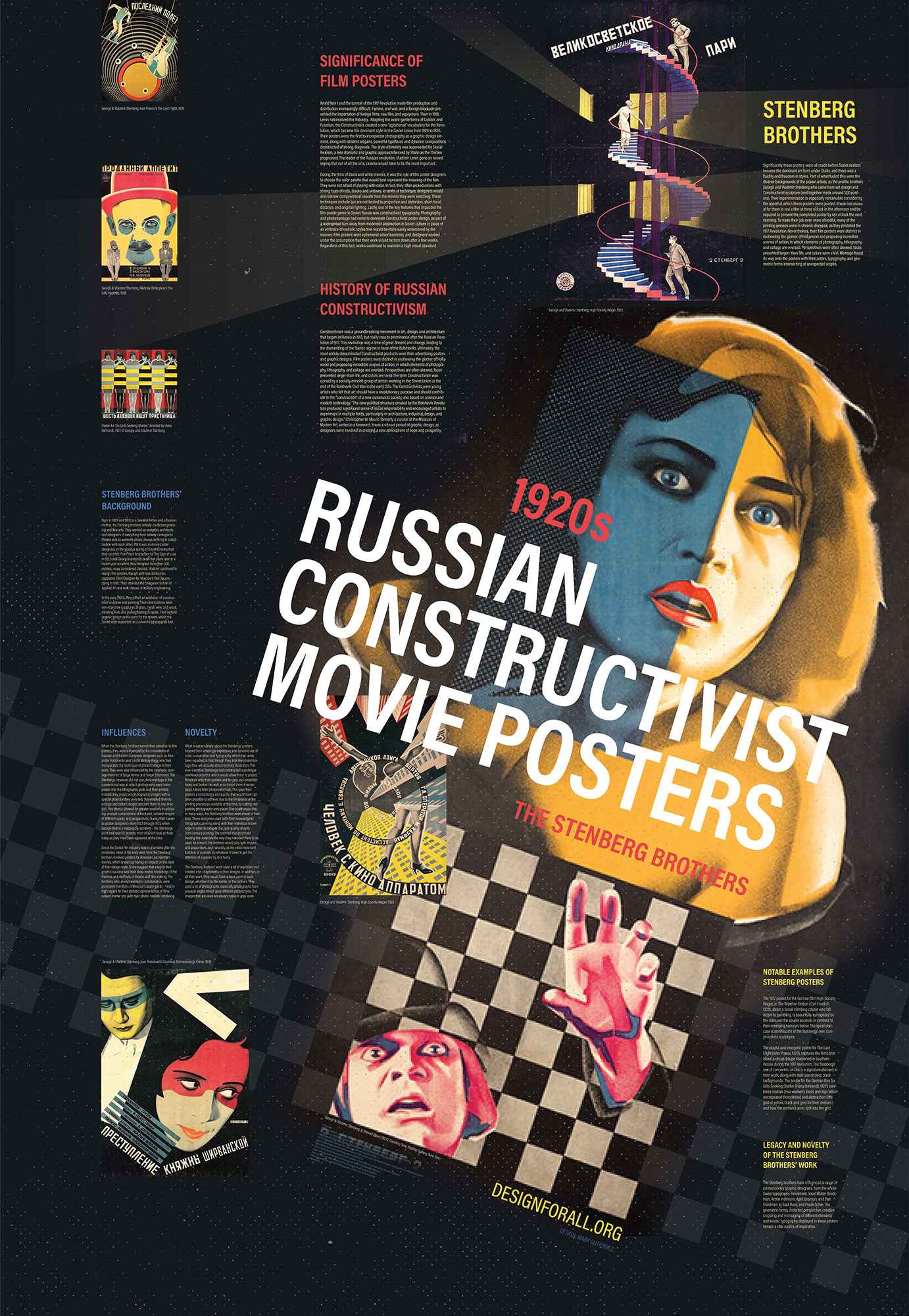 STENBERG BROTHERS


Poster
47x68"
Jan–Mar 2021

A bus shelter poster of a personally influential design period and artist: 1920s Russian Constructivist movie posters, specifically from the Stenberg Brothers.

RESEARCH


Before I narrowed down my exact topic to the Stenberg Brothers, I first chose the overall topic of Russian Constructivism, specifically in the 1920s; Their posters have excellent hierarchy and can effectively convey a message without seeming over or under-designed.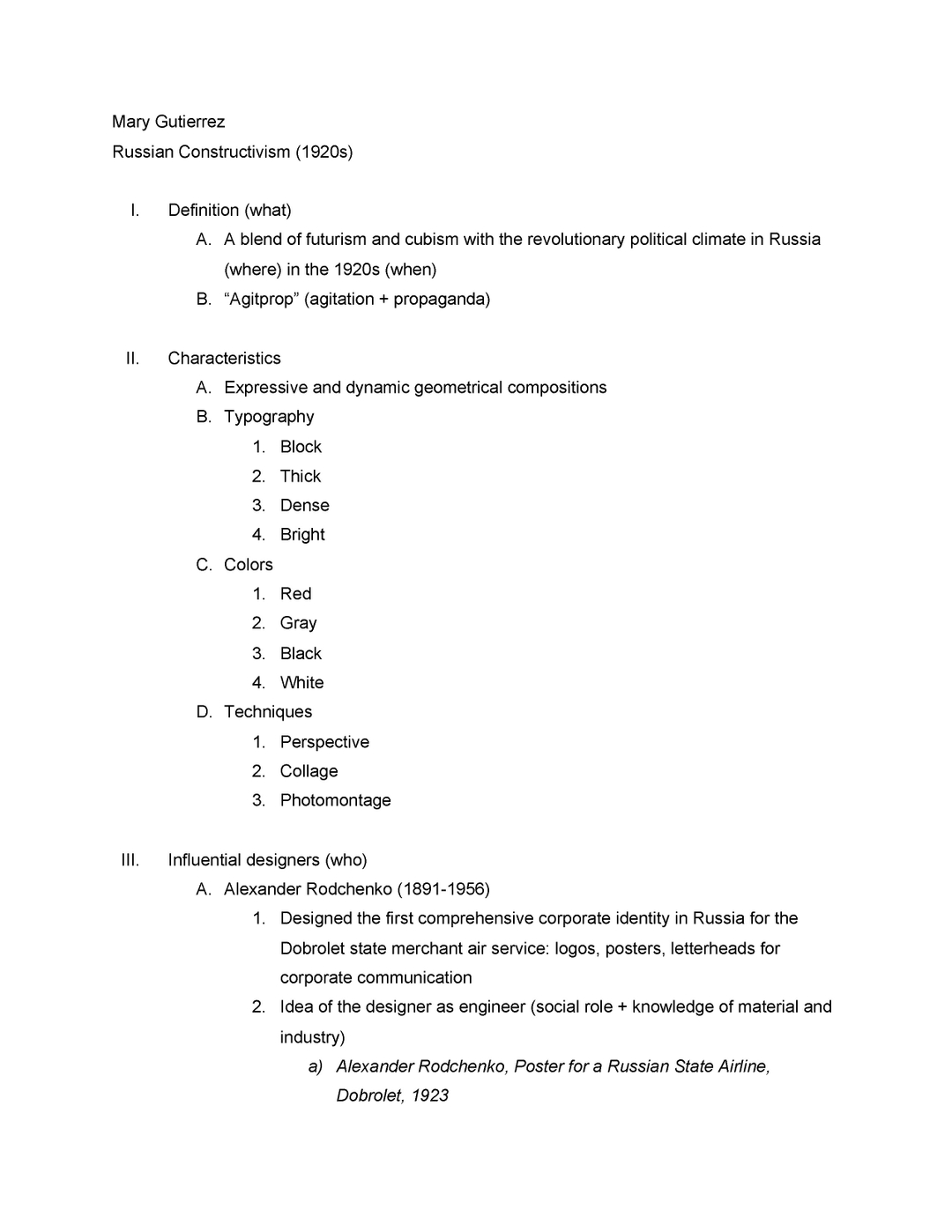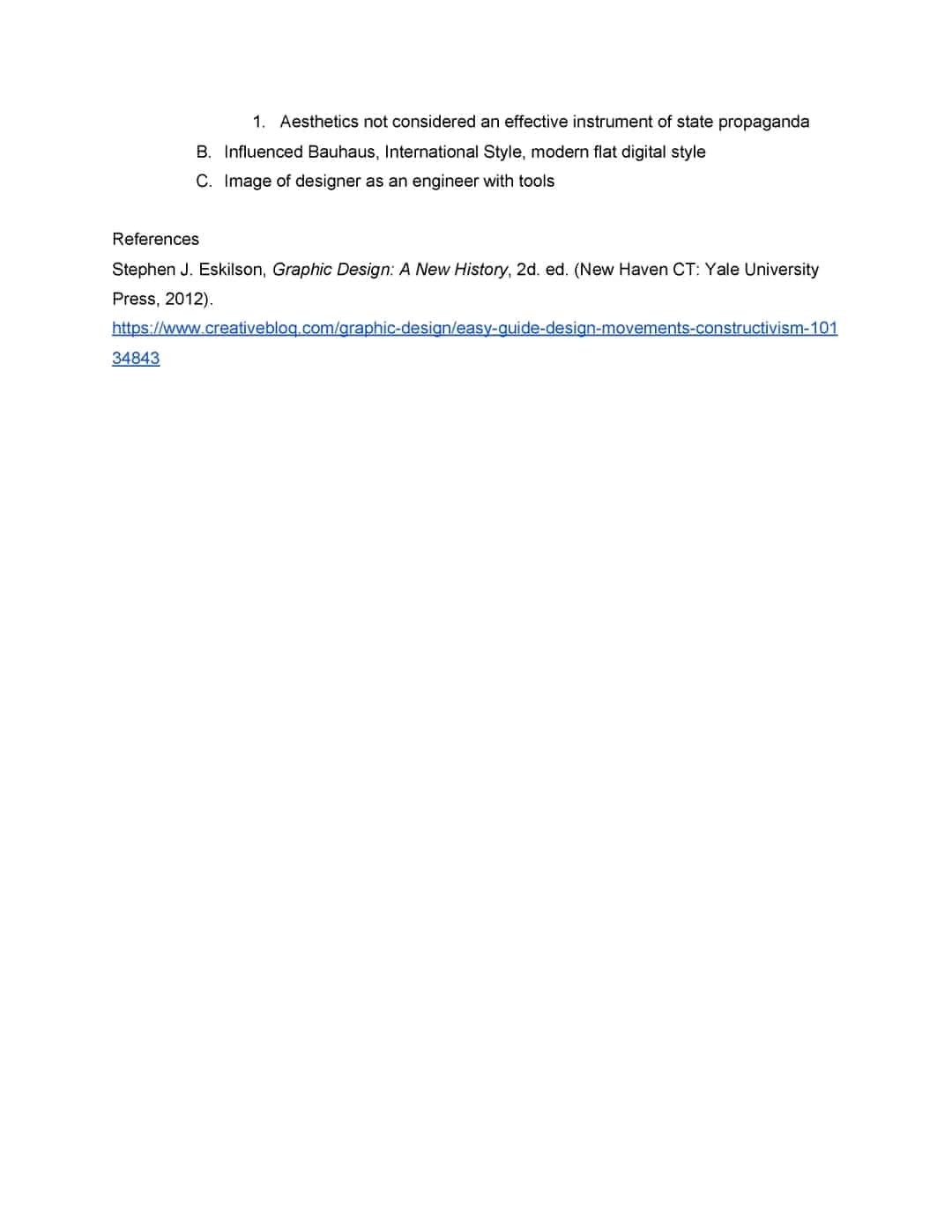 ANALYSIS
What do I admire about the Stenberg Brothers movie posters?
Image Making

Color Palettes

Dynamic Typography

Clear Hierarchy

Now to capture all of these elements in my poster!
VERSION 1


Taking what I thought were the most effective and cohesive Stenberg Brothers movie posters and putting them all together, I established hierarchy and grouping from where I want the viewer's eyes to go and in what order. However, I felt that the poster was still visually lacking a "punch" to make it more eye-catching and engaging.
VERSION 2

Version 2 extended visual elements on both the top and bottom of the poster to unite the different groupings. I also added a rough, grainy texture for a more retro feel.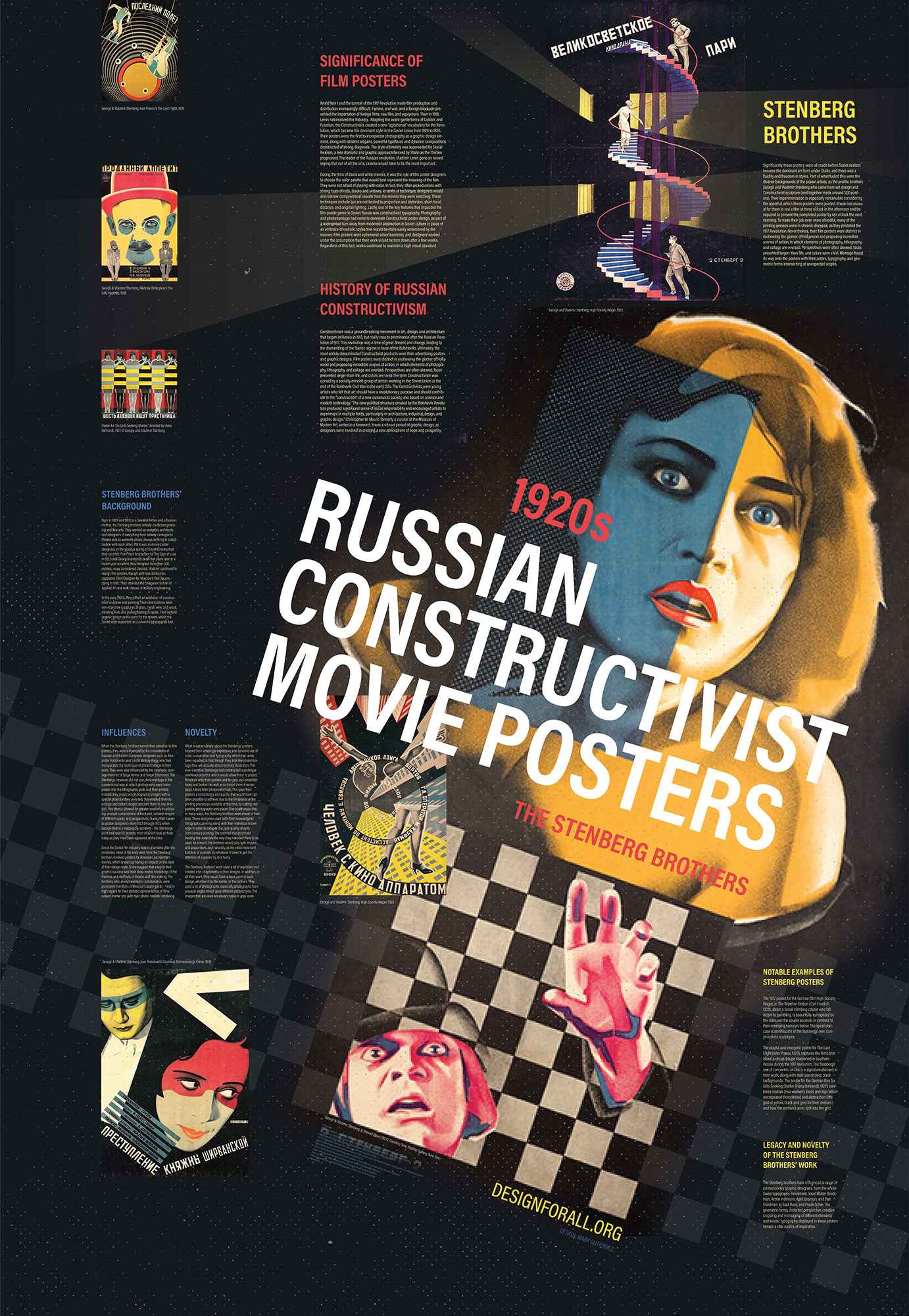 Version 2 bus shelter mockup